Bethea Family

Genealogy Website

This is a history of the descendents of an Englishman who crossed the Atlantic Ocean from Great Britain to Virginia about 1700. The Bethea family expanded and grew over the last three hundred years.

The Bethea Family in North America

1700 - 2000

9th Generation in North America


Willard Bryan Bethea9

b. 1953
m. (1) Rodna K. Williams 02-02-1974 - 01-19-1981
(2) Kit Schmid Bethea
From left to right Bryan, Jessie Belle, Wilson, and James
Willard Bryan Bethea9Son of James Wilson Bethea and Jessie Belle Ellison. Born 1953 married (1) Rodna K. Williams 02-02-1974 - 01-19-1981 . Their children and grandchildren are :
1) Kristina Bethea Mosely10, b. 8/25/74 m. Donald Mosely (10th)
Meagan Mosely11 , b. 12/30/99 (11th)
Harley Mosely11 , b. 08/23/01 2000's (11th)
2) Brandi Sherie Bethea10, b. 5/15/76 (10th)
3) William Bradley Bethea10, b. 5/23/78 (10th)

Second marriage to Kit Schmid Bethea

4) Sabrina Aleish Bethea10, b.6/4/82 (10th)
This is a picture of all my girls in 1994. Kristy, Sabrina, Brandi and Kit in the back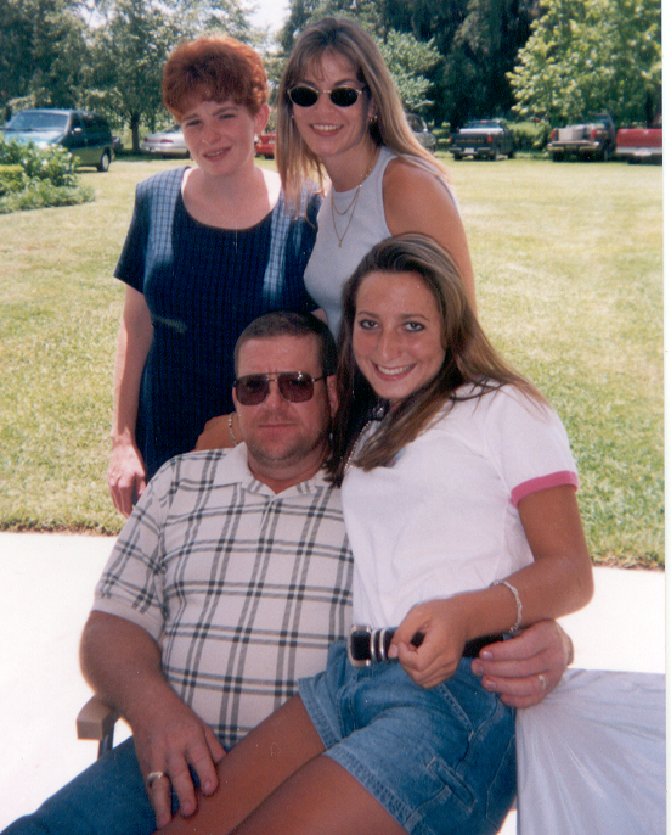 This is a picture of my wife (Kit) and I at the Buckswamp Cemetary on our recent visit to Latta SC.
Brad married Arica Hunt from Cross City Florida on Saturday March20, 2004
With father Willard Bryan Bethea and grandfather James Wilson Bethea
"English" John Bethea1 -> "Virginia" John Bethea2 -> "Buckswamp" John Bethea3->
Parker Bethea4 -> John Harllee Bethea5 -> James John Bethea6 -> Loundis Byran Bethea7 ->
James Wilson Bethea8 -> Willard Bryan Bethea9
| | |
| --- | --- |
| 1st | John "English John" Bethea b. about 1684 |
Copyright 2010 by T. P. Bethea, Jr., Monroe, Louisiana
This is an electronic book publication - all rights reserved.